The only limit to your dreams is your imagination
Furniture production and

interior design services



Our SERVICES
We realize original

visions and have an eye for detail.



Your imagination is the limit
You can rely on us.

We can handle your project with ease while you're at ease
What is our focus?

We understand

construction work perfectly.
Nothing will catch us off guard, from rough construction to finishing touches. We are prepared to tackle your project in a way that the outcome will truly be in order. Our achievements speak for us as well.

Hotels
Social spaces, individual rooms, hotel restaurants, or conference halls – we design and manufacture all of this and much more for hotels across the Europe.

Retail
We create stores that are a showcase of your brand and will undoubtedly attract customers at first glance.

Admin
Spaces that your employees will love. A working environment where everyone will work with joy.

Private
Your custom-made private space – tell us about your ideas, and we'll take care of the rest.
Realisations
Latest
projects
The new harry's home Villach is located in the centre of the city and right next to the railway station, and is the first house in the style of the third design generation. Due to its location in the heart of Carinthia, it is the ideal starting point for many activities in the region all year round: awimming at Lake Faak or snow adventures in the Villach Alps round off a visit to the beautiful old town of Villach with its numerous events. The city is especially famous for its Kirchtag – Austria's largest traditional festival.
Philanthropy and hospitality are the cornerstones on which the Hotel at the Arlberg rests. Even today, the founding concepts are shown through the history of the "inn" at the Arlberg, which began in the 14th century with Heinrich Findelkind.
The hotel is easily accessible from the main highways. Its comfortably furnished rooms offer a beautiful view of the panorama of the Malá Fatra mountain range that surrounds this accommodation complex.
With its professional approach and a diverse menu of meals and beverages, this hotel creates an ideal environment for guests during their stay. Whether they are traveling for business or spending quality time with their family, the hotel wishes them a very relaxing and refreshing stay.
Why us?
Professionalism, flexibility
and reliability
"The best answers are our satisfied customers from global brands who gladly return to us."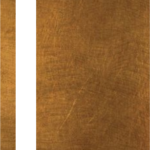 Great interior design is all about the details that breathe life into every space. We continuously seek and create these details to harmonize together. Only when you feel the right emotion, we know we've created more than just a beautiful interior – we've created art.